Jane Jacobs's First City: Learning from Scranton, Pennsylvania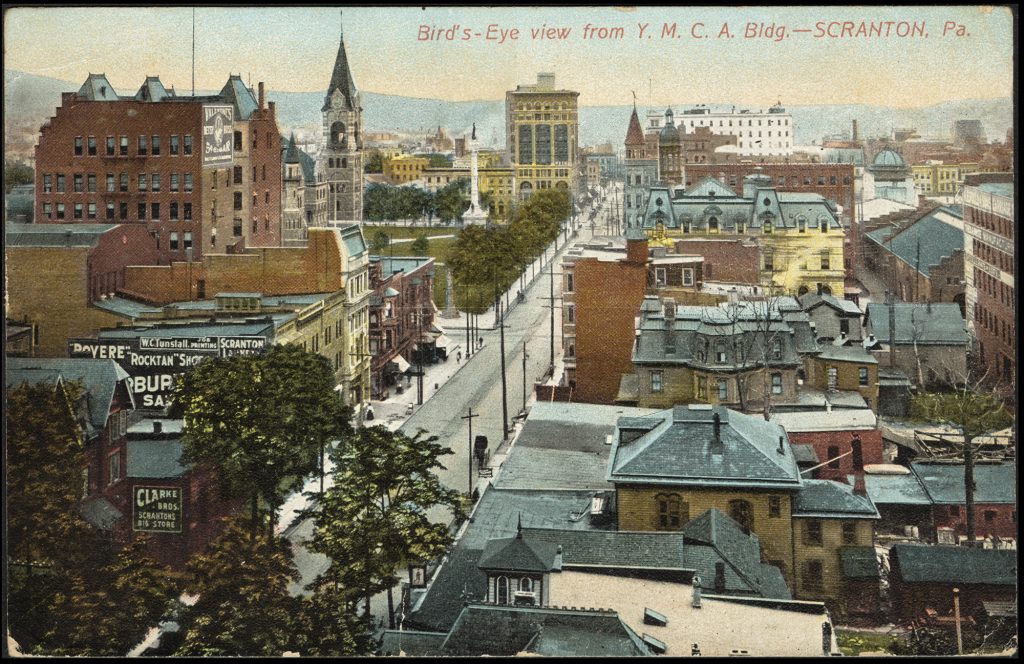 Jane Jacobs's First City vividly reveals how this influential thinker and writer's classic works germinated in the once vibrant,
medium-size city of Scranton, Pennsylvania, where Jane spent her initial eighteen years.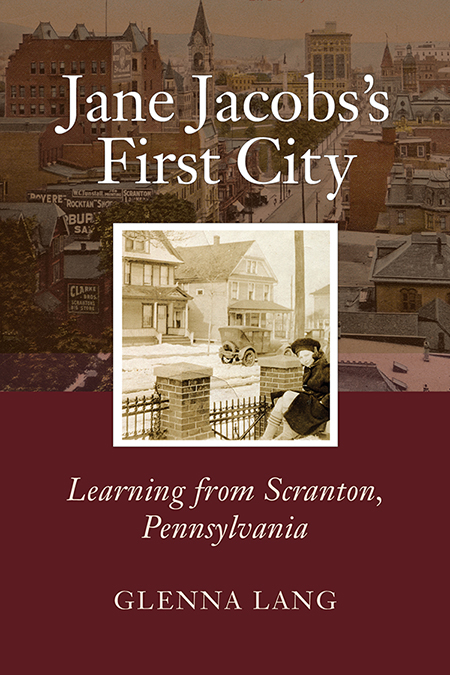 "Few would dispute that Jane Jacobs has changed the way generations see and experience cities. But no one before Glenna Lang has probed so fully where Jacobs herself gained that vision. In this beautifully composed, deeply researched, and fascinating twin portrait of Jacobs and her hometown of Scranton, Lang reveals how this medium-size city built on anthracite coal shaped an urban ideal that would ultimately reverberate worldwide."
—Advance praise from Lizabeth Cohen, Harvard University, author of the Bancroft Prize-winner Saving America's Cities: Ed Logue and the Struggle to Renew Urban America in the Suburban Age
---
About the Book
Jane Jacobs was one of the most iconoclastic and influential writers of the twentieth century, but few people realize that she came from Scranton, Pennsylvania, or how it nurtured her and her ideas. Once the thriving anthracite-mining capital of the world, Scranton shared many qualities with other medium-size, industrial cities of its time where many of our parents and grandparents grew up.
In the 1920s and 1930s, Scranton was a place of great diversity. Small businesses of all sorts abounded and flourished, and a wide variety of fresh-off-the-boat and established ethnic groups – including African Americans – lived cheek by jowl. Even recent immigrants could save enough to buy a house. Quality public education was cherished and supported by all. Opposing political parties joined forces to tackle problems, newspapers gathered and reported information with a sense of civic purpose and responsibility, and citizens worked together for the public good.
This intimate portrait of Jane and her home city reveals for the first time the individuals, communities, and events that she encountered in her first eighteen years, and recaptures the milieu in which she grew up, linking us to a vanishing segment of American history. Through her fresh-minded observation, which she first practiced in Scranton, and reliance on common sense rather than conventional wisdom, Jacobs discovered what made for vibrant cities and economies as well as the values and principles that accompanied them. At the end of Jacobs's life, her thoughts and conversations increasingly turned to Scranton and the potential for cohesion and inclusiveness held by contemporary medium-size cities.