EVENTS, LECTURES, AND BOOK SIGNINGS FOR JANE JACOBS'S FIRST CITY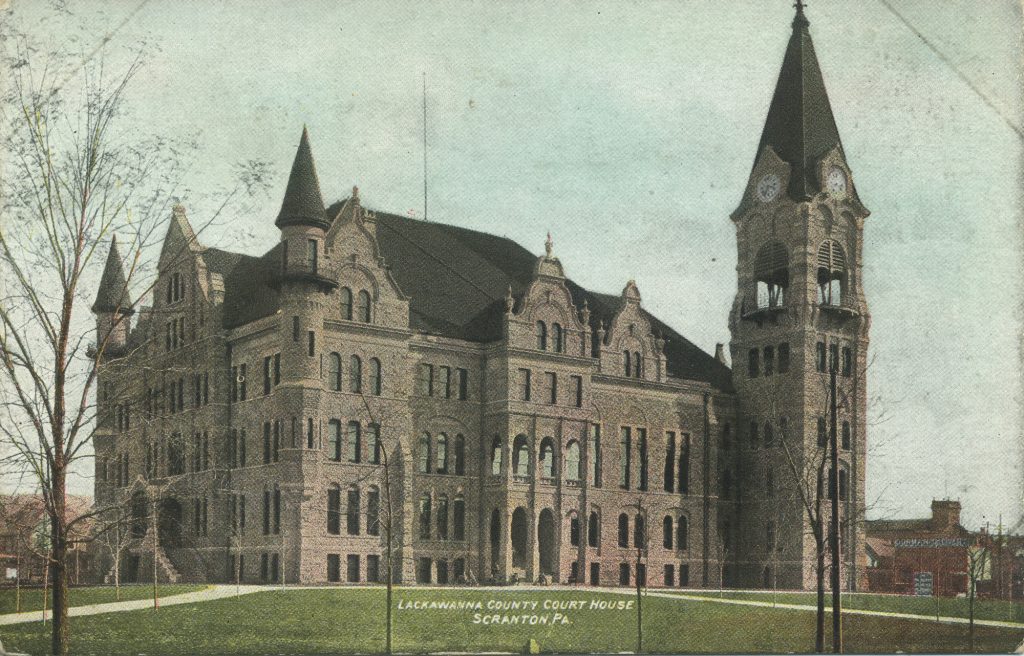 Event Calendar
Book Launch and Observe Scranton Festival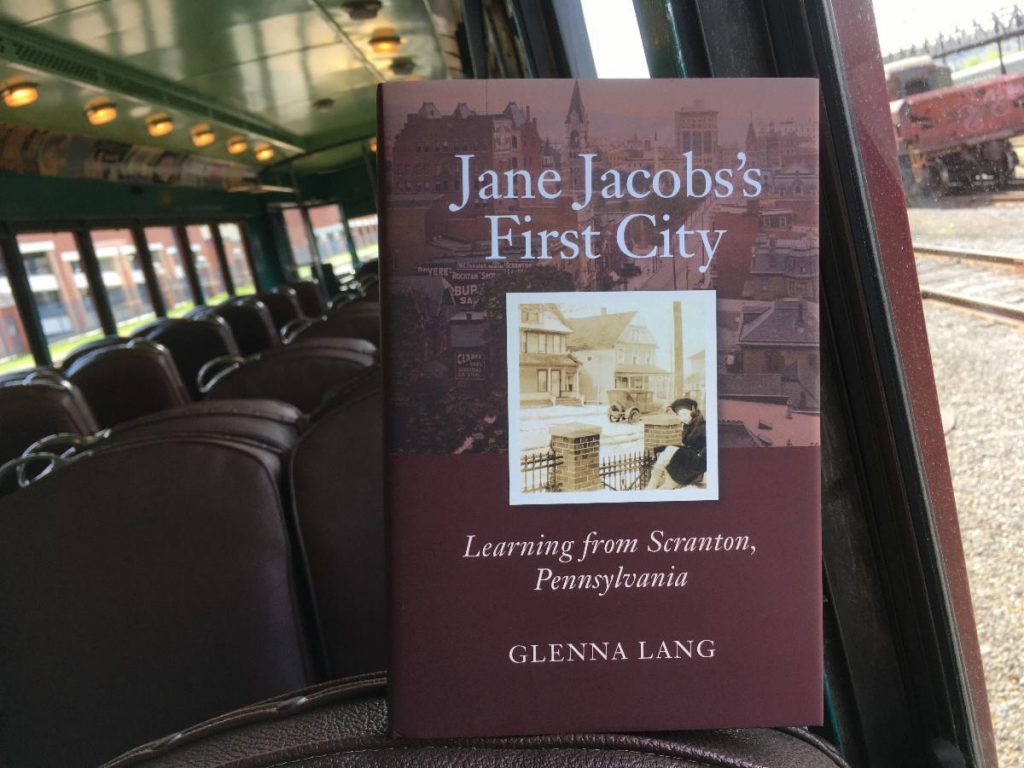 May 4–8, 2021 • Scranton, PA Observe Scranton: Jane Jacobs's First City Festival
A multi-event book launch and festival, organized by the Center for the Living City, Scranton Public Library, AIA NEPA, and Lackawanna College, will bring new life to Jane Jacobs's ideas and the history of Scranton. Find more information at Observe Scranton.
May 4, 10 a.m. — Coinciding with what would have been Jane's 105th birthday, a tribute to Jane Jacobs will take place at City Hall, 340 N. Washington Ave. Join Scranton Mayor Paige Cognetti and the Center for the Living City for the inaugural Jane Jacobs Day proclamation and Jane Jacobs flag raising.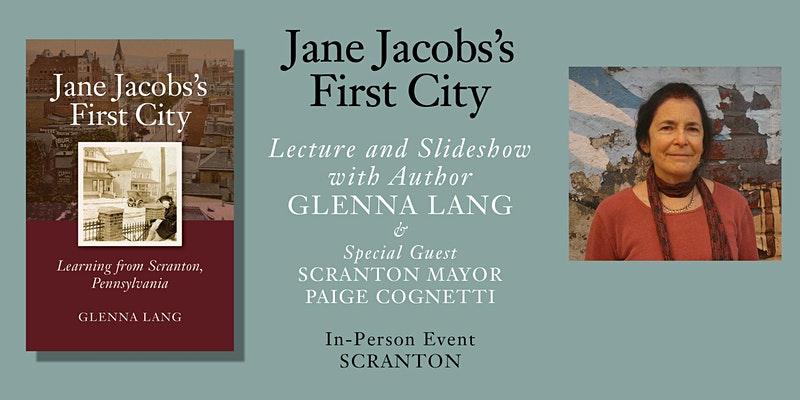 May 4, 6:30 p.m. — Book Launch: author Glenna Lang will give a talk and slide presentation at the theater at Lackawanna College, on Vine St. near N. Washington Ave., formerly Central High School, which Jane Butzner (Jacobs) attended. Ticketed but free. Register to attend in-person or to stream online. Mayor Paige Cognetti will speak prior to the presentation of "Jane Jacobs's Scranton and Its Reverberations."
May 5, 2 p.m. — Jane Jacobs Walk: Explore Historic Forest Hill Cemetery and Find Who in Jane Jacobs's First City Is Buried There. Join the cemetery's caretaker and archivist, Norma Reese, for a fascinating tour of Scranton's first landscaped cemetery, founded in 1870. Within the beautiful grounds overlooking the city, you will be introduced to some of the 18,000 people laid to rest. African Americans and Caucasians, coal barons and miners, and immigrants from the world over have always been buried side by side here. In person. Author of Jane Jacobs's First City, Glenna Lang, will be on the walk. Meet/end outside the caretaker's office, 1830 Jefferson Ave., Dunmore. More details on this walk.
May 5, 5:15 p.m. — Jane Jacobs Walk: The Architecture and History of Lackawanna Avenue in Central City. Architect and local historian Richard Leonori, will lead a several block walk along Scranton's main downtown street, laid out as part of the original plan for the city in the 1850s. He will discuss the origins of its beautiful historic buildings and the efforts to preserve and restore them. In person. Author of Jane Jacobs's First City, Glenna Lang, will accompany him. Booksigning follows immediately afterward (see below). Meet/end end outside the entrance to The Marketplace at Steamtown, 300 Lackawanna Ave, Scranton. More details on this walk.
May 5, 6:15 p.m. — Book Signing at Library Express Bookstore at Marketplace at Steamtown Mall, 2nd floor, 300 Lackawanna Avenue. Glenna Lang will sign copies of Jane Jacobs's First City. Sales from Library Express Bookstore benefit the Lackawanna County Library System.
May 6, 5:30 p.m. — Book Reading with Glenna Lang and Scranton community members, who will read passages and comment on topics they have chosen from Jane Jacobs's First City. Outdoors on the grounds of the Lackawanna Country Courthouse across from the iconic Electric City sign. The reading will be followed by an audience Q&A and book signing.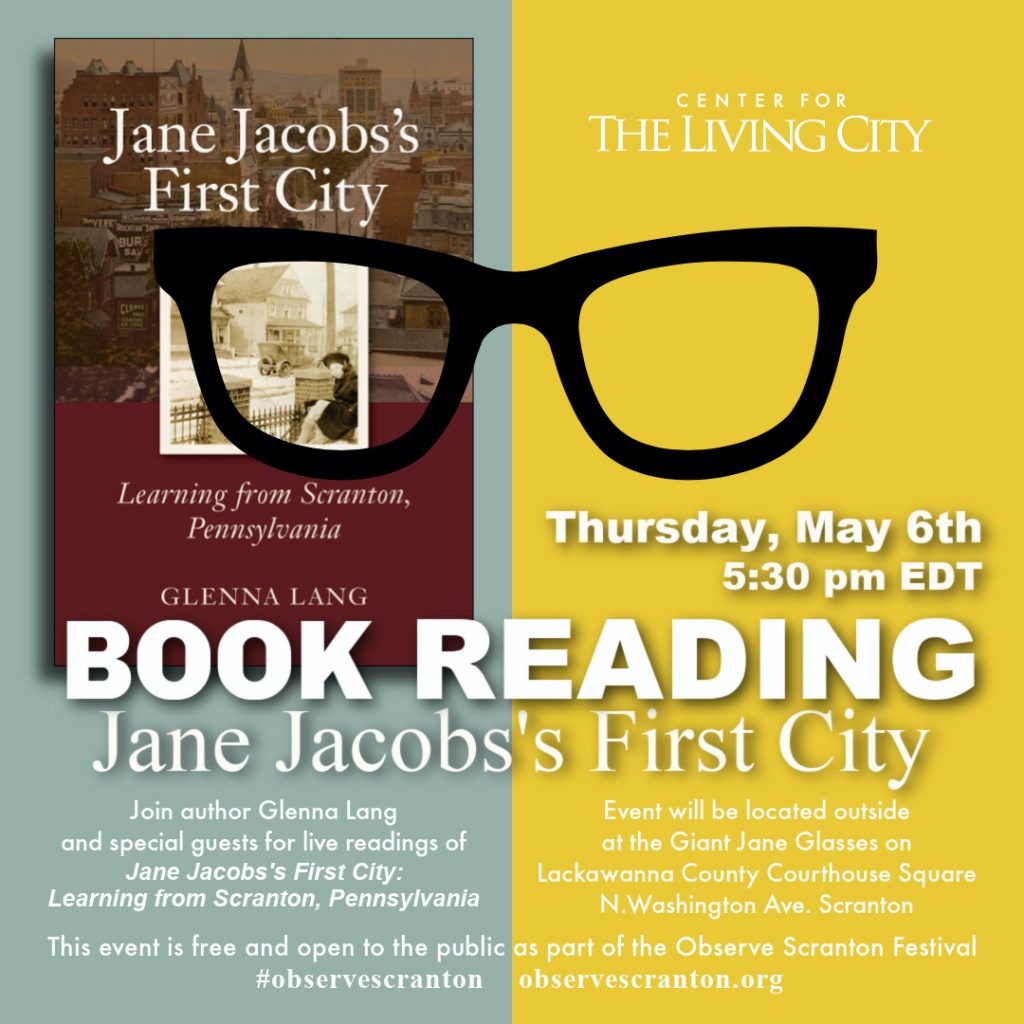 May 7, 5–9 p.m. — First Friday #ObserveScranton. First Friday Scranton features a wide variety of cultural events found in some of the city's best restaurants and cafes, as well as galleries, boutiques, and other small businesses. All events associated with First Friday Scranton take place in a walkable, close-knit footprint, centered around Courthouse Square, though a trolley bus is available to provide shuttle service at designated stops.
May 8, 10 a.m. — Jane Jacobs Walk: Walking in the Footsteps of Jane Butzner (Jacobs). Longtime architect and Dunmorean John Cowder will retrace Jane's routes to her neighborhood school, the potato chip factory in the alley, and other mom-and-pop stores she and her family and friends frequented. Discover some commercial sites and many homes associated with Jane still in existence today, and learn about those that did not survive the ravages of time. Stories and information from participating walkers will be most welcome. In person. Author of Jane Jacobs's First City, Glenna Lang, will join the walk. Meet outside Jane Jacobs's childhood home, 1712 Monroe Ave., Dunmore. More details on this walk.
May 8, 7 p.m. — Observe Scranton's unique program Storyslam is produced by Scranton Fringe. Tickets are required and may be purchased at Festival Headquarters.
May 4–8, times TBD — To honor Jane Jacobs, other participatory "walking conversations" known as Jane's Walks, organized by various community groups, will take place around the city in coordination with Jane's Walks in cities across the country and around the world. This tradition began in 2007, the year after she died, and has continued each year since then. For more information and to sign up, go to: http://www.janejacobswalk.org
Full festival event listings with further details will be posted at observescranton.org.
You can also stay up to date with events through social media: